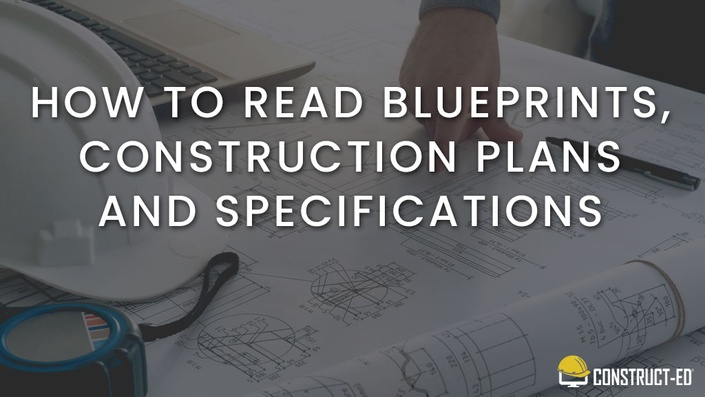 How to Read Blueprints, Construction Plans and Specifications
A Complete Guide for Getting Started Reading Construction Plans and Specifications
About this course:

**IMPORTANT - This course includes access to an online textbook. The process for providing this code is not automated. Please allow 48 to 72 business hours after your course purchase for this code to be issued by one of our team members. Please see below for further explanation.
Start building and improving your skills reading construction prints and specifications.
The construction industry continues to evolve and become more complex. Building codes, insurance requirements and product diversity are constantly expanding. Project designers (architects, engineers and consultants) are developing more and more complex projects in response to these continued forces.
Construction plans and specifications are the primary method that the design community communicates project needs to construction and specialty contractors. They utilize construction plans and specifications to define the vision that they have developed to help the end-user accomplish their goals. Once these plans and specifications are complete, they are used to communicate the project design and goals to the contractors responsible for building the project.
What can you as a contractor do to help prepare yourself and your company? Start by improving your ability to read and interpret construction plans and specifications!
Introduction: How to Read Blueprints, Construction Plans and Specifications provides a firm foundation of skills for those who are required to be able to read construction prints and specifications. Whether you are a company owner, estimator or are working on project sites as part of a larger team, being able to read construction plans is a vital skill.
Course Textbook
You are purchasing an online course with Construct-Ed, Inc. This course is taught utilizing the textbook listed below. When you purchase this course, you will receive an email within 48-72 business hours with information on how to access the textbook online. You will have 1 year of access to the textbook as part of the course purchase.
The textbook for this course is:
Print Reading for Construction: Residential and Commercial
Click HERE to review the book on the publisher's web site.
Brown, Walter C., and Daniel P. Dorfmueller. Print Reading for Construction: Residential and Commercial: Write-in Text with 140 Large Prints. The Goodheart-Willcox Company, Inc., 2019.

What Will You Learn?

How construction drawings are organized.
Construction math needed to read plans.
How to use measuring tools.
The different lines and symbols found on construction plans.
Basic drawing practices.
Specifications and building codes.
Different construction materials and their uses.
How to review site plans.
Basics of understanding architectural drawings.
Reading foundation prints.
Reading structural prints.
Reading residential framing prints.
Reading plumbing prints.
Reading HVAC prints.
Reading electrical prints.
Reading welding prints.
Basics of estimating construction costs.
Upon successful completion of this course, you will improve your skills and proficiency in reading construction plans and understanding construction specifications.

Your Instructor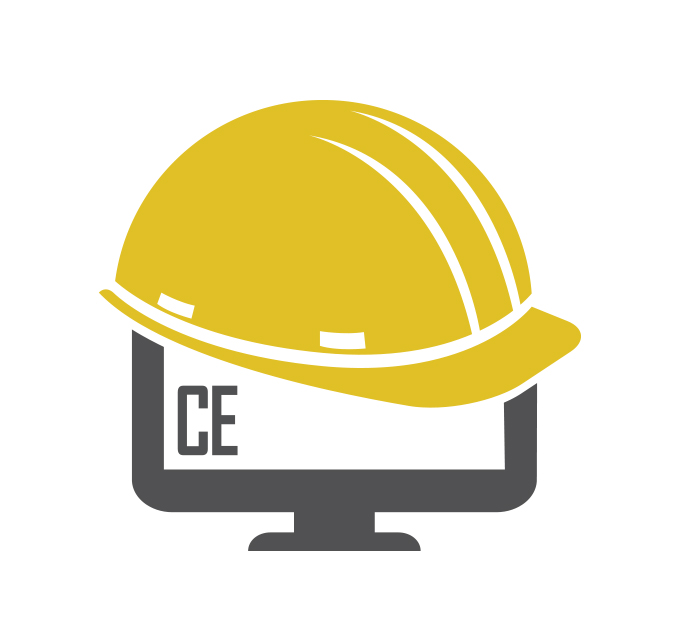 Construct-Ed, Inc. is an online learning platform for the construction industry. We work with both in-house instructors as well as guest instructors to create high quality learning content. This course was created by our in-house team of instructors to help you build your skills and knowledge for a more successful career in the construction industry and skilled trades.
Course Curriculum
Introduction to Construction Plans.
Available in days
days after you enroll
Basics of Print Reading.
Available in days
days after you enroll
Understanding Specifications and Basic Building Materials.
Available in days
days after you enroll
Frequently Asked Questions
When does the course start and finish?
The course starts when you complete your purchase! It is a completely self-paced course which allows you to go at your own pace of learning. Access to the course lasts for one year from the date of purchase.
How long do I have access to the course?
You will have access to the course and the digital version of the textbook for one year.
What if I am unhappy with the course?
We would never want you to be unhappy! If you are unsatisfied with your purchase, contact us in the first 30 days and we will refund your purchase.
How do I access the textbook for this course?
This course purchase includes access to an online version of the textbook used for this course. The textbook is 'Print Reading for Construction - Residential and Commercial' from Goodheart-Wilcox and written by Walter C. Brown and Daniel P. Dorfmueller. You will receive an email when the course is released with the instructions and unique access code to the digital textbook.
What does it mean to pre-buy a course?
The course is in development. We are nearing the end of the development of the course and are offering you the opportunity to pre-purchase the course at a discount. You will be notified when the course is released and ready for viewing.